Banana Plug 4mm – Male – Red Color
In Stock
Description
INFORMATION
4mm male Banana connector available in Red and Black colors, according to the requirements of your projects or electronic practices you can choose the color that best suits your needs.
What is?
It is a male banana-type Jack connector and is used to have a quick and easy connection with electrical or electronic measuring instruments such as function generators, voltage sources, multimeters, audio amplifiers and other electronic devices or appliances.
---
SPECIFICATIONS AND FEATURES
Type: Banana Plug
Color: Available Red and Black
Conductor Material: Zing Alloy
Plastic Material: ABS
Weight: 3g
Rated voltage: 125V AC
Current: 6A
Voltage Max. Supported: 300V AC
Operating temperature range: -5°C to +105°C
4mm socket
Cable fixing screw
---
ADDITIONAL INFORMATION
Dimensions: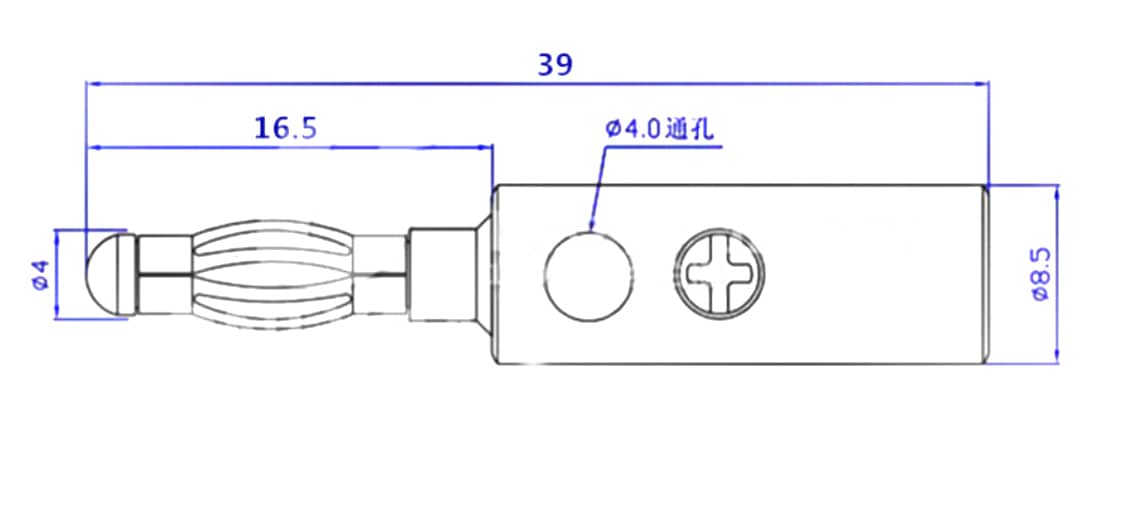 Only logged in customers who have purchased this product may leave a review.
Select the fields to be shown. Others will be hidden. Drag and drop to rearrange the order.
Image

SKU

Rating

Price

Stock

Availability

Add to cart

Description

Content

Weight

Dimensions

Additional information