Battery Level Indicator Module 1S-8S (General Version)
In Stock
Description
Product parameters:
1-Working voltage: 3-34V, working current 5mA.
2-Working temperature: -20~50 °C
3-The voltage error is 2% (requires higher accuracy, do not shoot)
4-Size: 43.5 * 20cm
Warm sound tips: This model is not waterproof. If it is used outdoors, please waterproof it, because the electronic components should be used in a dry environment. Lithium-ion battery The battery indicator board that can be used in Ni-MH batteries, as long as the required voltage is within the range of the parameter list. How to use: Connect the positive and negative terminals of the display board to the positive and negative terminals of the battery under test. The digital tube displays the real-time battery power.
1. Battery-type power display, select the corresponding pad on the tin, you can detect the battery voltage corresponding to 1S-8S, very convenient.
Note : 1S pad is already solder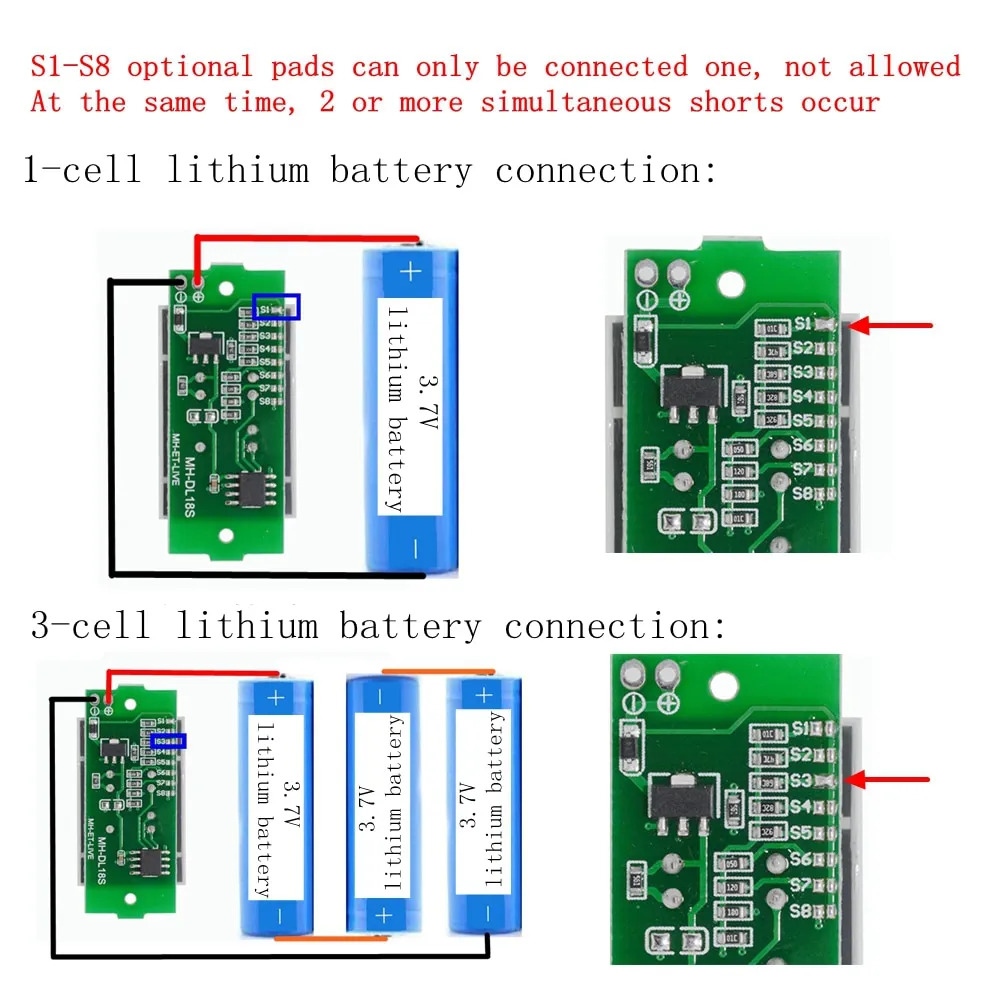 Only logged in customers who have purchased this product may leave a review.
Select the fields to be shown. Others will be hidden. Drag and drop to rearrange the order.
Image

SKU

Rating

Price

Stock

Availability

Add to cart

Description

Content

Weight

Dimensions

Additional information

Attributes

Custom attributes

Custom fields